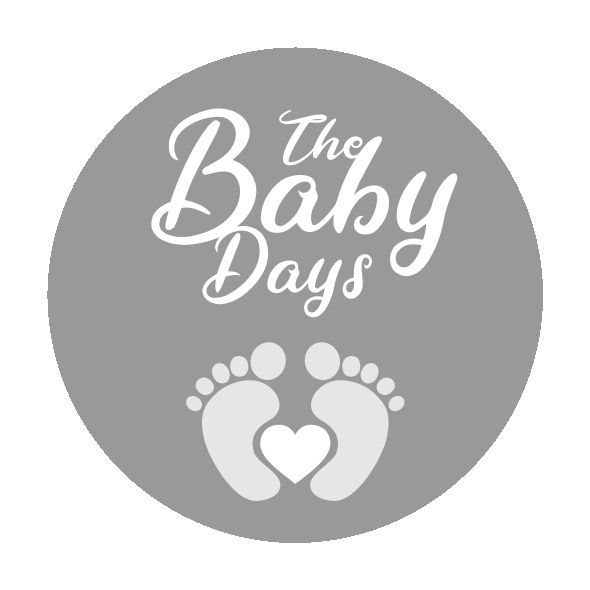 A gentle alternative to sleep training




Specialising in babies and toddlers
Mrs B 2022
For months we were undecided about hiring a sleep consultant for our 22 month old girl that was still having up to 5 bottles per night. The average stretch she would do on a night would be 1.5 - 2 hours and then taking up to 2 hours to get her back to sleep! I was working, studying and doing an emotional volunteer role which meant 3-4 hours sleep per night was no longer possible I was exhausted and at breaking point.
Within the week working with Tami, and despite me thinking we had tried everything, my little girl was off the bottles in the night completely (with no crying for them)! We still had to work on her getting back to sleep on a night and this was hard work but with the support from Tami and the consistency I dare say we have now cracked it! 4 weeks on and my little girl is now sleeping through from 7pm to 4/5am. We are still working on the early wake ups but this is a dream come true compared to what we were going through. I would highly recommend Tami she is reliable and she doesn't use the dreaded CIO method which was important to us. For anyone who is undecided about getting Tami on board, just do it. I thought I could just Google everything and I did, 10 times over! But every baby/child is different and Tami works out a bespoke plan individual to your child something Google can't do! I will be forever grateful to Tami thank you for all your help x
Mrs M 2021
We reached out to Tami after a friends recommendation. We were at our wits end with a 2.5 year old who was taking an average of 3 hours to get to sleep at night leaving everyone exhausted and us with zero evening left.
We used remote support, Tami took all our information in and gave us some totally achievable tips and advice giving us a structured bedtime routine. Day 1 of fully following the routine it took 5 minutes in bed before Little was asleep!!
Even through sickness and life changes Tami supported us into having a much healthier and happier bedtime for everyone!
We have our evenings back, and little one is getting enough sleep. We also have a plan moving forward to make things even smoother.
Highly highly recommend! She's magic!
Mrs W 2021
Tami was great! She talked us through the process, she came to visit us and put a plan in place to help us with our daughter, as kept waking up at 5.30am.
The daily WhatsApp support was great and very helpful, as we were able to ask questions/advice.
At the end of the 2 weeks Tami gave us her review as well as tips for when the clock changes at the end of the month.
Our daughter now sleeps from 7pm until 7am.
I definitely recommend Tami, or as we call her in our house, the Sleepy Fairy
​
Mrs P 2021
Tami is very patient, knowledge and flexible in her approach. Tami came to our knowledge through a personal recommendation and we have been really very happy with the level of support provided, the WhatsApp group has been a godsend. Like all things persistence and continuity are key where there are no quick fixes, but if you stick with the advice you will see positive changes. Thank you, Tami
Mrs J-E 2021
It was important to me to find a sleep consultant who didn't use cry it out methods and I was recommended 'The Baby Days'. Tami recently helped us with our 7 month old who was waking hourly to 2 hourly in the evening and during the night to be breastfed or to have a dummy put back in. In order to fall sleep in the day or evening she had to be laid next to me touching my face and wouldn't entertain my husband putting her to sleep at all. With Tami's advice we were able to see changes from the first night! She is now settling herself to sleep within seconds and only wakes once a night to be fed. No dummies since the first day! Tami was a great support throughout and checked in via WhatsApp throughout the day to see how naps etc were going and offer guidance on timings. We now have our evenings back and I'm finally getting some sleep! Baby now goes 6.30pm- 7am which I never thought would happen so quickly. Definitely recommended to anyone struggling!
​
Can't recommend enough. The difference Tami has made in 2 weeks is incredible. Her family centred approach and daily support was so helpful. Thank you
​​
Mrs F 2021
Tami was recommended to me by a friend, and I wouldn't hesitate to recommend her to others.
Our daughter has additional needs - she was born very prematurely and although she has no ongoing medical issues, she is exclusively tube fed (including being fed via pump overnight) and she has a hearing impairment.
Tami was very clear from the outset that she may not be able to solve things for us, but was hopeful that she could help us improve our dreadful nights.
There was no quick fix but Tami gave us ideas to change our day routine which eventually had a positive impact on our nights. She also explained about sleep which helped us understand why our daughter woke as often as she did. She was attentive and responsive throughout our consultancy, regularly keeping in contact.
I am pleased to report that with a few changes, perseverance and consistency we now have a little girl who will happily settle herself to sleep, only wakes a couple of times and, most importantly, is happy in her cot.
Miss C, 2021
Tami has been a fantastic support after I had my second baby. When my son hit the 4 months growth spurt I was struggling to establish a good nap routine around the routine of my 2 year old. Tami guided me through it with some practical advice/tips and that wonderful ability she has to put your busy/tired mind at ease. I have since kept in touch with Tami for advice at various points of the first year and would recommend her whole-heartedly. Thank you Tami!
​
Mrs M 2020
I cannot thank Tami enough. When we started we were sleep deprived and at the end of our tethers. Barney was waking up around 13 times a night and spent all night in our bed. 3 weeks on and we are down to 5 wake ups and him finally sleeping in his cot. Before I chatted with Tami I was worried she would recommend cry it out but her recommendations were far from that. We have just made a few small changes and it's had a massive impact. It has all been done over phone and email so location doesn't matter. She's been so supportive and is very quick to reply to messages or queries. I cannot recommend her enough she has given us back our sanity.
​
Mrs Y 2020
Would definitely recommend 'The Baby Days'. We were given lots of great advice on how to get our son to settle into a better routine. We never used to have an evening to relax as our son would be up until crazy hours of the morning, now we get to enjoy some 'us time' now he's settling down earlier.
​
Mrs W.S 2020
Our baby hit the four month sleep regression hard and was waking every hour for a lot of the night. We were all exhausted but Tami had great advice for us after just the initial consultation and even from the first night on Tami's plan there was a huge improvement. Over a week on and we have been having nearly a full night's sleep every night since!
​
Ms J 2020
Tami, I really appreciate all your help over the last 2 weeks. The difference is amazing!
Everything I tried prior to starting this, ended up failing! I was at my wits end!
But I have a happier toddler now, who eats and sleeps so well, and most of all, the co-sleeping habit is broken!
Thank you so much!
​
Mrs D 2020
Tami was a wonderful postnatal support and she helped with many different things. I had a trauma during my C Section and she was basically thrown in the deep end as I could not walk for a while. Her support during that time was invaluable. I have also now had a few doulas and I can safely say that Tami is one of the best. Thank you, Tami
Mrs P 2020
Tami supported me after the birth of my second baby. She is totally brilliant. She slotted straight in like part of the family. Helping with whatever was needed. She brought some much needed calm to the post baby chaos!
Mrs C 2019
Tami was an amazing help to us after the birth of our third son Freddie. I had a c-section which in itself went fairly smoothly but Freddie was in the NICU for about a week after being born and my husband went back to work the next day. Luckily Tami was on hand to be there on that first day at home, which made what was quite a traumatic experience very manageable. It was such a relief to have Tami there to support us as a family in those early days and I'm sure it meant that I was able to recover so much quicker than I did with my first two. When Freddie was 2 weeks old I was sent to A&E by our midwife due to a concern over his jaundice level. I wasn't able to drive and so at very short notice Tami drove me there.
Not only is Tami experienced with both babies and children she is a natural homemaker and helped us keep on top of everything which in turn enabled me to focus on getting feeding established and bonding. She was great fun with the older boys, helping with homework, bath time and making the tricky bedtime routine fun! I also really enjoyed having her around to chat to, as often the early days of having a newborn can be quite long and lonely. She was supportive and knowledgeable but in a non judgemental way. As a third time mother it was brilliant to have someone who was just there quietly in the background helping me feel that I was keeping it all together. She also makes excellent cakes!!
I would highly recommend Tami as a doula - she is highly experienced in all aspects of childcare and a lovely person to have around.
Mrs W.S 2019
Tami's emotional support in the early days of parenting was invaluable. She was able to offer advice from her many years experience as a nanny and doula, but was never judgemental or trying to enforce her own opinions. Tami was also great at encouraging me as a mother and made me feel much more confident in my abilities as a parent.
​
Jackie Cotton, Home-Start 2018
Tami has come alongside families in a non-judgemental way with compassion, care and respect. This has involved fantastic emotional and practical support for families as they have faced difficulties in their own lives. Tami has been able to come alongside families to support and empower them to make changes they wanted to make. All the families Tami has supported have given feedback to say how wonderful Tami's support has been and the difference it made to them and their family.
Tami has always been reliable and conscientious in all her volunteering with us and has always worked in a highly confidential manner